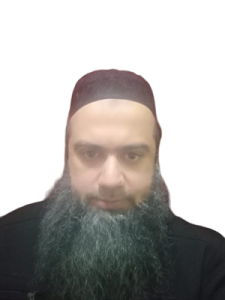 Majid Naeem
(Founder & CEO, eSolSoft)
About us
eSolSoft, a software development company, embarked on its journey about a decade ago. The company went through various phases, starting with struggles due to heavy dependency on projects. However, eSolSoft realized the significance of software products and began developing them in domains such as ERP, healthcare, and education management.
eSolSoft's journey began with a vision to provide quality software development services to its clients. The company started with a small team of developers who were passionate about coding and delivering solutions that met the clients' requirements. However, the company soon realized that relying solely on projects was not sustainable in the long run.
The initial phase of the journey was challenging, as eSolSoft struggled to secure long-term projects. The company had to rely on short-term projects, which made it difficult to maintain a steady flow of revenue. However, the company was determined to succeed and continued to work hard to improve its services.
As eSolSoft continued to grow, the company realized that developing software products was the key to long-term success. Products could provide a steady stream of revenue and allow the company to establish a brand identity. The company began to explore different domains, and after careful research, decided to focus on ERP, healthcare, and education management.
eSolSoft's decision to focus on these domains proved to be a turning point in the company's journey. The company's products were well-received by clients, and eSolSoft began to establish a reputation as a reliable software development company. The company's products were used by businesses and organizations across different industries, and eSolSoft continued to grow.
eSolSoft has certainly made a mark in the industry with its innovative cloud- and SaaS based software products. The company has shown a remarkable ability to adapt to the changing needs of the market and has consistently delivered high-quality solutions to its clients.
One of the key strengths of eSolSoft is its commitment to staying ahead of the curve in terms of technology. The company's cloud-based software products are not only cutting-edge but also highly scalable and reliable. This has allowed eSolSoft to cater to a wide range of clients, from small businesses to large enterprises, with equal ease.
Onboarding clients is an essential aspect of any business, and the success story of onboarding two UK clients, Seller Manch Ltd and SkirsGill, in the domains of ecommerce and healthcare, is a remarkable achievement. The process of onboarding these clients was a challenging task, but with a strategic approach and diligent efforts, the company succeeded in achieving its goals.
Today, eSolSoft is a well-established software development company with a strong focus on product development. The company's products are used by clients across the globe, and eSolSoft has established a reputation as a reliable and innovative software development company. The company's journey has been challenging, but eSolSoft's determination to succeed has allowed it to overcome obstacles and establish itself as a leader in the software development industry.